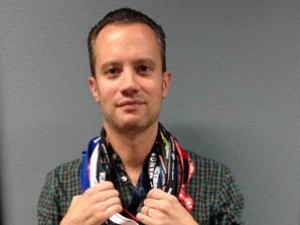 Jeremy Atkins
In his 10 year career with Dark Horse Comics, Jeremy Atkins placed the publisher everywhere including the front page of the New York Times and developed one of the most successful social media programs in the industry. He's developed product marketing strategies for some of the top entertainment brands, including Star Wars and Game of Thrones. In 2016, he founded Seen All Over Media LLC, which currently represents 12 Gauge Comics, Comic Blitz, Dynamite Entertainment, Heavy Metal, Insight Comics, Lion Forge, MAD Event Entertainment, and TOKYOPOP.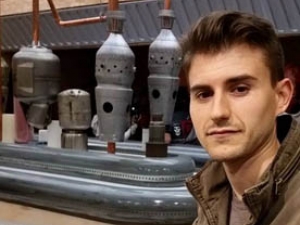 Eric Carrasco
Eric Carrasco is a writer known for his work on the film shorts Star Wars: Hoshino and Please Kathleen Kennedy. In the past, he was a writer for the television series Sleepy Hollow, as well as the Sleepy Hollow comic book from BOOM! Studios. Currently, Eric works as a writer on the CW's Supergirl television series.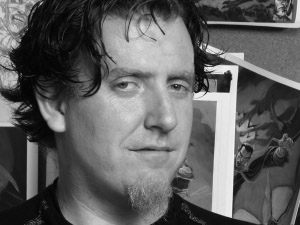 Steve Ellis
Steve Ellis is co-founder/CCO of Bottled Lightning LLC, which handles the creation of new properties, and works with Skinwalker Studios as co-founder and Lead Designer. Steve works on stories and artwork with companies like Marvel and DC and others as well such as Hasbro, AMC, Random House, and Blizzard Entertainment as an Illustrator, Character Designer and Storyteller. He has worked with properties such as Iron Man, Green Lantern, Lobo, Captain America, Dungeons and Dragons, Magic the Gathering, The Walking Dead and Breaking Bad.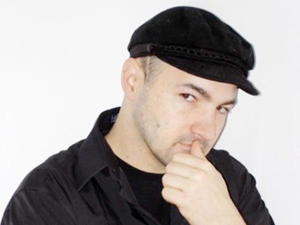 David Gallaher
David Gallaher is a writer that has received multiple Harvey Award nominations and won The Best Online Comic Award for his work on High Moon for DC Comics. David was an early pioneer of digital comics developing projects for Marvel's Iron Man, Captain America, and Spider-Man as well as Box 13 - the first comic designed specifically for the iPhone - for ComiXology. He has served as a consulting editor for Attack on Titan, Sailor Moon, and Fairy Tail for Kodansha.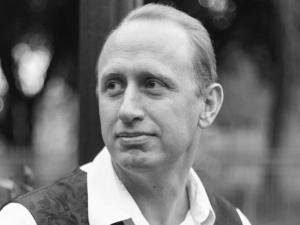 Travis Hanson
Travis Hanson is an Eisner nominated fantasy illustrator with a huge imagination. His works include comics, children's art, fantasy and just fun illustrations that encourages the need for people to be creative.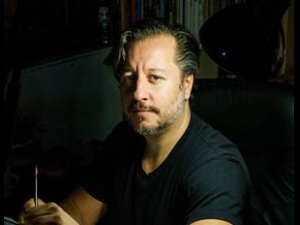 Dean Haspiel
Emmy award winner and Eisner and Harvey Award nominee Dean Haspiel created Billy Dogma, The Red Hook, illustrated for HBO's "Bored To Death," and helped pioneer personal webcomix via ACT-I-VATE. Dino has written and drawn many comix for Marvel, DC, Archie, IDW, Dark Horse, & Heavy Metal, and semi-autobio collaborations with Harvey Pekar, Jonathan Ames, Inverna Lockpez, Jonathan Lethem, Stoya, and Stan Lee. Look out for his latest graphic novel about his Manhattan exodus to Brooklyn, BEEF WITH TOMATO (Alternative Comics).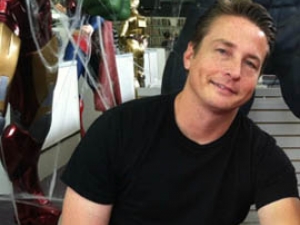 Matt Hawkins
Matt started his career in comic book publishing in 1993 and has been working with Image as a creator, writer and executive for over 20 years. President/COO of Top Cow since 1998, Matt has created and written over 30 new franchises for Top Cow and Image including Think Tank, The Tithe, Necromancer, VICE, Lady Pendragon, Aphrodite IX, Tales of Honor as well as handling the company's business affairs.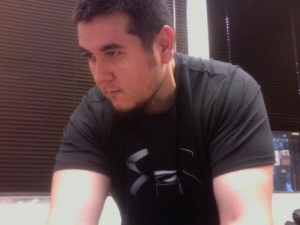 Vince Hernandez
Vince Hernandez is a comic book creator, writer, editor and consultant for entertainment-related projects with 18+ years experience in the comic book industry, and collaborations with leading publishers including Aspen Comics, Marvel Comics, DC Entertainment, Image Comics, Top Cow Productions as well as film studios 20th Century Fox and Valhalla Entertainment. Hernandez has also collaborated on some of comic's biggest events, including Marvel's Civil War and Civil War: Black Panther.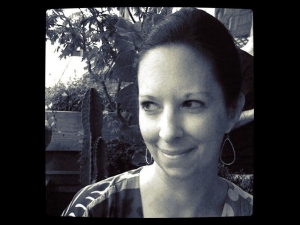 Dara Hyde
Dara Hyde is an agent at the Hill Nadell Literary Agency in Los Angeles and represents a wide range of fiction and nonfiction, including literary and genre fiction, graphic novels, narrative non-fiction, memoir, and young adult. Before joining Hill Nadell, Dara spent over a decade as an editor and rights and permissions manager at independent publisher Grove Atlantic in New York.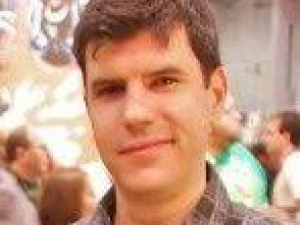 David Hyde
David Hyde is the President of Superfan Promotions, a boutique marketing firm that specializes in creating publicity campaigns for comic book writers and artists, entertainment companies and publishers. Clients include comiXology, Dark Horse Comics, Penguin Random House, and Z2 Comics.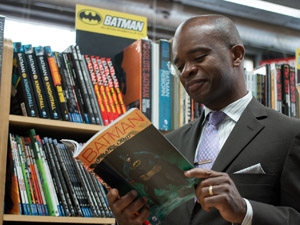 Joseph Illidge
KEYNOTE SPEAKER
Showrunner for CATALYST PRIME, the new superhero comic book line premiering in 2017. Editor of original graphic novels, illustrated books, and licensed product stories. Writer of columns on diversity in comic books, graphic novels, and entertainment for Comic Book Resources and The Shadow League. Former Editor of the BATMAN line of comic books for DC Entertainment.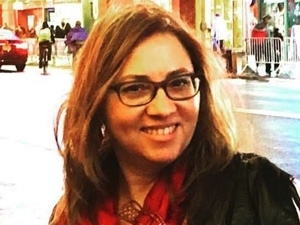 Heidi MacDonald
Heidi MacDonald is a former editor for DC Comics' Vertigo imprint and Disney Adventures, and also edited the graphic novel The Hills Have Eyes: The Beginning from Fox Atomic Comics that served as a prequel to the 2006 film. She created her long-running blog "The Beat: The News Blog of Comics Culture" at Comicon.com in June 2004, before moving it to an independent site in 2010. She also served as an editor and writer at Publishers Weekly.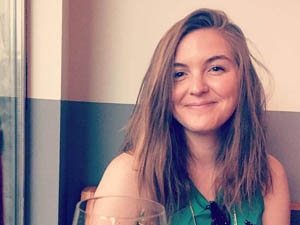 Emily Morris
Emily Morris is currently a Creative Executive for 21 Laps Entertainment, and an associate producer on the hit Netflix series Stranger Things. In the past, she has worked at 20th Century Fox and Universal Studios.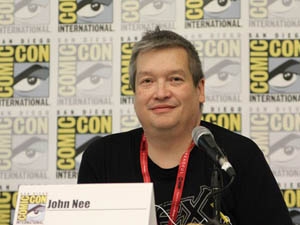 John Nee
Current Co-CEO of Cryptozoic Entertainment, John Nee is a serial entrepreneur and Corporate Executive. Well connected deal maker. Co-founder of a 360 degree manufacturer in the Kidult merchandise space. Co-Founder of HEX Entertainment, Former VP for DC Comics and Wildstorm Productions, Strategic Advisor and very good friend to many.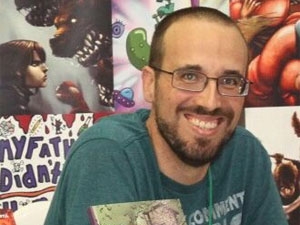 Russell Nohelty
Russell Nohelty is a writer, publisher, and consultant. He runs Wannabe Press, a small press that publishes weird books for weird people, and hosts The Business of Art podcast, which helps creatives build better business. He is dedicated to showing other creatives how to build their own businesses by hosting workshops, developing courses, and traveling the country. He truly believes anybody can be a success as long as they treat themselves like an entrepreneur and run their career like a business.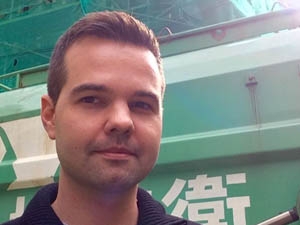 Marcus Perry
A Key Art, Golden Trailer, ProMax, and Clio Award-winning Director, Writer, and Producer, Marcus creates high-end genre projects and promos for major motion picture studios, television networks, and advertising firms. His work has been spotlighted in AD Week, Entertainment Weekly, and People. Marcus is currently VP of Worldwide Creative Content for Paramount Pictures, where he has directed the highest-viewed spots in the department's history. He is also the creator of the Image Comics series "Descendant," and "Albert Einstein: Time Mason" for Action Lab Comics.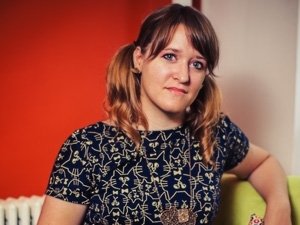 Amy Reeder
Amy Reeder was first discovered through Tokyopop's 4th Rising Stars of Manga competition and went on to write and illustrate the OEL manga Fool's Gold. Reeder became the lead artist on the Madame Xanadu series from DC Comics' Vertigo imprint, with writer Matt Wagner. In 2010, DC announced that she would take over alternate art duties for the Batwoman series with J. H. Williams III, in addition to providing variant covers to that title and Supergirl. She then moved to Image Comics and created Rocket Girl with writer Brandon Montclare.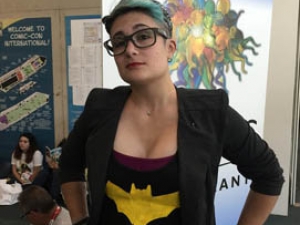 Beth Scorzato
Beth Scorzato is currently the Managing Editor at Lion Forge Comics, and has extensive editing experience having worked for Marvel, DC and other houses such as Papercutz and Paper Lantern Lit, as well as running her own comic news site called Spandexless.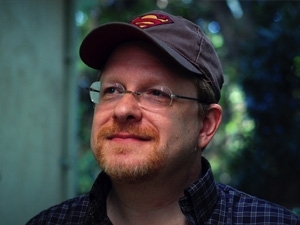 Mark Waid
Mark Waid has written a wider variety of well-known characters than any other American comics author, from Superman to the Justice League to Spider-Man to Archie and hundreds of others. His award-winning graphic novel with artist Alex Ross, KINGDOM COME, is one of the best-selling comics of all time.